EUROCRYOR PRESENTS VISUALIS, THE TRADITIONAL REFRIGERATED CABINET, A COMBINATION OF ERGONOMICS AND VISIBILITY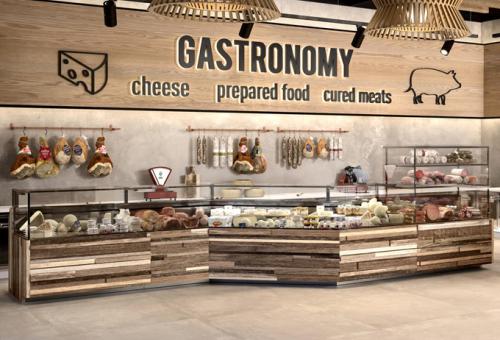 Eurocryor combines perfect display and best ergonomics. Today, the brand presents Visualis, the new traditional refrigerated cabinet of the Stili range, result of investments in research and innovation, designed to offer the greatest comfort possible to operators and, at the same time, perfect visibility and preservation of the products on display.
This refrigerated cabinet has been designed to guarantee operators the ability to adopt the correct posture, thanks to a series of technical devices, including a tilted ergonomic support surface and without protruding sections to favour an excellent approach to the tub, which, together with dedicated accessories and sliding worktop ensures a rational and flexible use of the workspace. 
An all-round approach that equally takes into account the needs of service staff and consumers. The technological solutions leave space to adopt the preferred merchandising solutions, allowing perfect interaction between product, customer and operator. Visualis is characterised by a display shelf measuring h700mm, closer to the customer's line of vision and two load lines to allow display on more shelves, moving the display setting inside the cabinet: h300 for deli products and h200 for meat products. Furthermore, it presents polished stainless steel rear uprights that confer sturdiness and elegance, and glass sliding doors on the rear to reduce consumption that respects the environment, keeping visibility unchanged.
Visualis is a triumph of flexibility, elegance and versatility. With a play of lights and transparencies, the products are enhanced from every perspective, thanks to extra clear glass, transparent windows and to 4C LED lighting. Visualis distinguishes itself for the infinite possibilities of customisation, with dedicated materials and finishes and a great layout flexibility, to respond to the needs of every store.