Epta returns to iMeat for quality butchery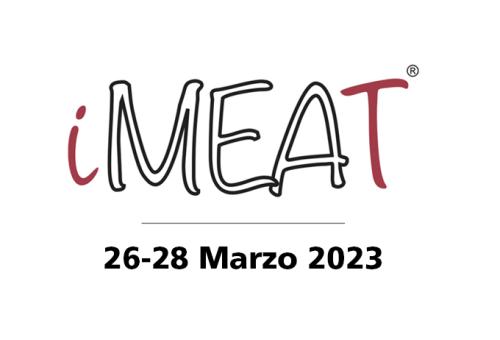 Epta, with its Eurocryor and Misa brands, is among the protagonists of  iMeat from 26 to 28 March 2023 in Modena (Pad. A, stand C 18). A national trade fair dedicated to butchery, specialist gastronomy and food service, during which the companies of the sector meet to exhibit their products, from food to technological, revealing the latest innovations of the sector.
Now in its eighth edition, the three-day event brings together the meat experts of Italy, to discover the excellence of Made in Italy, their cutting-edge solutions and all the tools for a modern butcher, in step with the times.
This year, iMeat also opens its doors to foreign delegations, to promote exchanges and widen the professional expertise of the participants. A rich panorama of events such as live cooking shows, practical demonstrations and training sessions, to promote know-how and share experience.
Epta enchants the gaze of meat lovers
Epta has always been at the side of meat professionals with its Pure Italian style solutions branded Eurocryor, conceived with a dual objective: preserve the distinctive aroma of the products and ensure their attractive presentation. In the spotlight, the serve-over cabinet Bistrot Meat of the Stili family, able to elevate the quality of the cured meats and the ready to cook on show, guaranteeing their correct preservation.
Elegant and versatile, the furnishing is characterised by the patented Dynamic System, a simple and intuitive technology which, thanks to the dynamic management of the refrigeration, keeps the meat fresh and limits its loss in average weight to 0.12%.
For the prized selection recommended directly by the specialists of the sector, Epta proposes Unico, a refined self-service island. Its transparency and LED lighting fully integrated along the perimeter of the cabinet enhances the aesthetic and sensory dimension of the food.
The protagonists of the set-up include the Torre Rearcabinet Dedicated to Meat, designed with ideal air circulation for this food category and a Misa cold room. For the occasion, this is fitted with Freeblock mono-blocks, for a greater load capacity and a vast range of accessories to support the butcher in his day-to-day activities.
An immersive journey through taste
The trade fair is an opportunity for Epta to renew its collaborations. Experts of Federcarni take part in different live demonstrations and initiatives dedicated to training the new generations of butchers and widening their practical-theoretical skills. Finally, the Group exhibits its solutions, both inside its exhibition area and at the Fratelli Pagani stand, where the Eurocryor cabinets transport the visitors into an immersive journey through taste.