ADAPTIVE SYSTEM EPTA: IMPROVED PRESERVATION STABILITY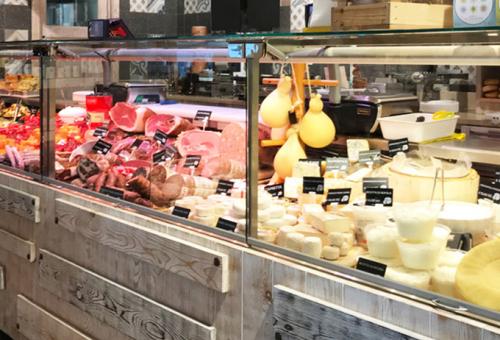 Epta presents Adaptive System, an original refrigeration management system designed to guarantee optimal preservation of fresh products, available from today for all models of the Flexible Line and Stili ranges of Eurocryor. Adaptive system is able to regulate the operating parameters of the refrigerated cabinet, with a continuous adaptation to the environmental variations, to ensure the best performance in terms of temperature stability, maintenance of humidity inside the refrigerated cabinets and consequent reduction in energy consumption.
For an industry professional, maximum enhancement of the products is achieved through dedicated and specific food preservation, which guarantees at the same time an optimal display of products and allows customers to appreciate their quality, the standard of service and care that the professional places in managing their work. To respond to this need, Epta has developed Adaptive System that manages the functionality of the refrigerated cabinet, interprets the set points of the controller and modifies the operation of the refrigerated cabinet depending on external conditions, ultimately modifying the evaporation temperature. This system is particularly useful for applications with refrigerated furniture to store foods subject to a natural loss of humidity and therefore weight, such as meat, sliced cold cuts, cured meat, dairy products and fresh pasta, to ensure best appeal and maximum sales revenue.
The advantages are proven: compared to a traditional on/off system, the new adaptive system by Epta guarantees a 9% decrease in energy consumption, +3% average humidity (RH) on the product and an increase of +1.5°C in the average evaporation temperature Tmrun. (Results from a ventilated ServeOver refrigerated cabinet tested in climate class 3: T= 25° C, RH= 60% as per EN ISO 23953-2).