Eurocryor display refrigerators of the Stili range anticipate pastry trends 2022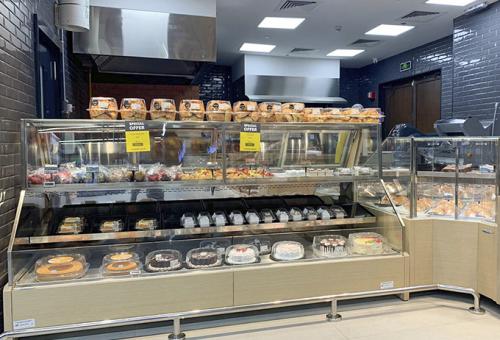 Epta, with the display refrigerators of the Stili range of the Eurocryor brand, satisfies the new patisserie trends through solutions with unprecedented display methods, under the banner of maximum flexibility and customisation.
The patisserie world gives more and more space to the Italian pastry tradition. After years of experimentation, in response to the ever-changing trends and tastes of sweet teeth, there is a return to the origins and to organic, with ingredients to savour in every bite. The French touch leaves room for the authenticity of the flavours of local specialities, in a lighter version with less fat, sugar and colourings. A wide and diverse range of delicacies for health-conscious consumers.
Eurocryor display refrigerators of the Stili range are dedicated to technology and elegant design
Eurocryor display refrigerators of the Stili range welcome delicacies to be eaten with the eyes. High technology and elegant design transform pastry areas into actual taste boutiques, with furnishings tailored to each point of sale. With an infinite collection of textures, from stone, stainless steel and laminates to Corian and Dekton, Eurocryor ensures pastry chefs have the ideal display refrigerators to enhance their culinary works of art.
A structure that enables opening of the display cabinet and LED lighting that ensures perfect display of the products
In detail, the PrimoPiano horizontal display refrigerator breaks the mould with its proxemic aesthetics. Its special display surface brings the products closer to the customer, enhancing their quality and freshness from every angle. The interplay of transparencies, created by the extra-clear glass, and of lights perfect for pastries makes the products irresistible to customers' eyes.
The Panorama refrigerated display cabinet also stands out, characterised by a minimalist spirit: its glass structure without uprights, frames or hinges is designed to ensure maximum visibility.        
Visualis: a display refrigerator that combines design and ergonomics
With Eurocryor, design embraces ergonomics, for cutting-edge systems that make operators' daily work easier. In this sense, the Visualis horizontal display refrigerator is a triumph of functionality and comfort: first of all, the raised shelf fully enhances pastry creations, bringing them closer to the eyes of the consumer; then, the ducted tower display gives movement to the display line, maximising the loading surface. All is completed by the sloping platform, which facilitates accessibility to the trays during loading operations.
Furthermore, Visualis Pastry allows significant energy savings, thanks to the rear sliding glass hatches, which not only benefit the environment but also give the display refrigerator an elegant line and maximum transparency.
Finally, for chocolate lovers, Visualis features a technology that preserves the right temperature and humidity, preserving the organoleptic qualities of pralines.